Now more than ever, people need a respite from the hardships of daily life. Many people find themselves searching for a change of scenery and an environment that will enrich their everyday life with relaxation and entertainment. There's no shortage of either to be found here, even if you call the Santa Rosa Beach area your home.

Enjoy many luxury dining opportunities with fresh, local seafood and creative menus geared to intrigue even the most gourmet palate. While away the days under the Florida sun on one of the stunning beaches, or take advantage of the fascinating local attractions that keep you in and out of the water. The fun doesn't end when the sun goes down, either. Santa Rosa Beach has a vibrant nightlife with attractions that offer a variety of delightful evening plans. Your weekends here will never be dull!

Whether you're looking for a luxury vacation or a permanent relocation to paradise, Santa Rosa Beach is the place for you.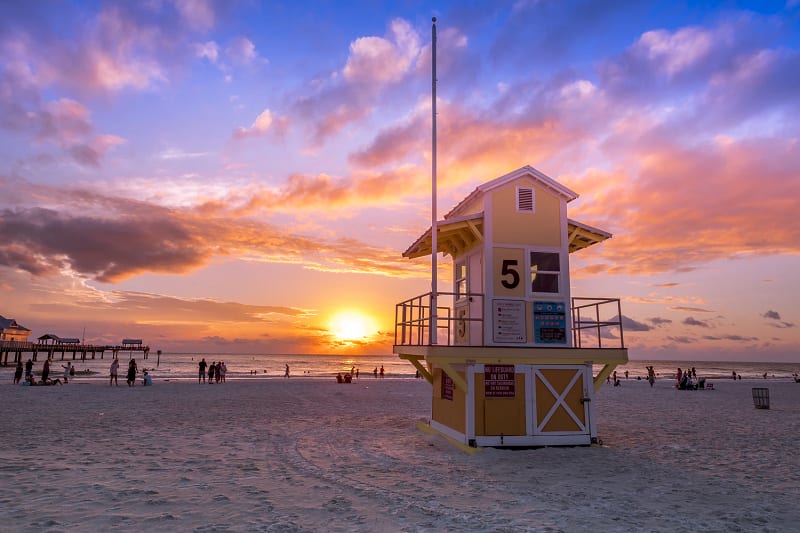 Dining
Santa Rosa Beach has an exciting range of dining options sure to delight anyone from short-term visitors to long-term residents. While many of these restaurants take advantage of the fresh, locally sourced seafood, each offers its own unique take on these ingredients. Cafe Thirty-A is a high-class, fine dining establishment with a relaxed and relaxing atmosphere. Their website proudly states Cafe Thirty-A is "a gathering place for those who believe that good food and good company are the centers of a life well-lived."

Shunk Gulley Oyster Bar is another fine dining option with an energetic air. They prioritize a hospitable environment and unique menu options. The friendly staff and warm atmosphere make this an ideal spot to become a regular. Make sure to stop by the Shunk Gulley Oyster Bar to take full advantage of their nightly live music, great food, and Gulf Coast views.

If you're looking for a more family-friendly option, The Bay Restaurant is a must. Their menu expertly balances the fantastic local seafood with southern-style cuisine for a comforting fine dining experience. Each meal pairs perfectly with one of their many excellent wine or cocktail options. They also offer a private beach bonfire with live music every Wednesday night.

If the drink options of The Bay Restaurant intrigue you, The Wine Bar on Watercolor should rise to the top of your list of comfortable but elegant dining locations. They have an award-winning wine list that pairs divinely with their gourmet cuisine. The Wine Bar provides a sophisticated yet informal atmosphere that allows visitors to rest in luxury during their meal.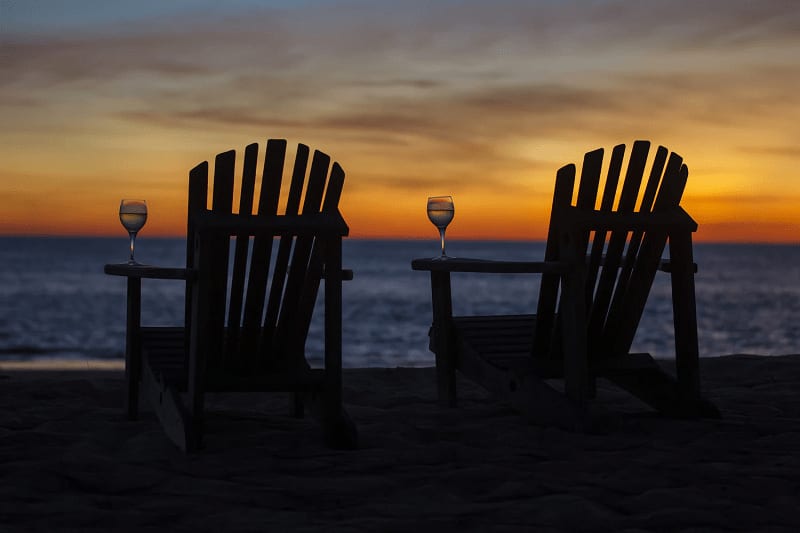 Entertainment
While warm sands, calm waters, and a glowing tan may be initial draws to Santa Rosa Beach, there's certainly plenty to keep you occupied both indoors and out. 30A Paddleboard Yoga offers a unique way to take advantage of the beauty of Santa Rosa Beach while also offering revitalization and relaxation. Whether you've been practicing yoga for some time or this is your first time trying, they'll work with you to make sure you have a great experience. Everyone is welcome!

If you're looking for something a bit better for a night out or a weekend excursion with friends, you have plenty of options. The team at the Idyll Hounds Brewing Company is devoted to their craft. They promise "consistent quality" in their beers and focus on "history, tradition, and sustainability." All of their beers are created to explore new possibilities in the world of beer and revitalize old traditions.

Shore Thing Cigars is a unique opportunity in the Santa Rosa Beach area. This cigar lounge is owned by Paul Copeland and country music star Luke Bryan. Their business boasts open, fresh air, a walk-in humidor, local beers and wines, and passionate, engaging staff. Shore Thing Cigars also has a podcast! Whether you're new to the cigar scene or building your expertise, their episodes are sure to delight.

Sometimes the best way to take a break from everything is to get above it all. If this is what you're looking for, you have to visit the Havana Beach Rooftop Lounge. Located on the roof of The Pearl Hotel, this lounge offers elegance, luxury, and relaxation. Enjoy a stunning view of the ocean and the town from any of the many seating options. If you're looking for a bite to eat, take advantage of the communal style dining and gourmet menu in the shade or under the night sky. There are four cabanas available and two fire pits with seating for visitors to bask in the Florida sun or enjoy the stunning starry nights.

The Santa Rosa Beach area is no stranger to an active nightlife either. Club La Vela is the place to be for anyone who wants to dance the night away in style. This club is the largest nightclub in the United States and can host 6,000 guests. They have ten themed rooms, 48 bar stations, and 50,000 watts of sound. Other amenities include live rock music, cutting-edge lighting, and a beachside pool. There's something for everyone in a club with so much to offer! Even regular visitors can find themselves constantly discovering something new and exciting while revisiting favorite haunts.
Outdoors
With so much to do and see indoors in the Santa Rosa Beach area, it's hard to imagine how much more the outdoors have to offer. There's so much more to discover, from beachside and water activities to pleasant walks in the wilderness. If you've fallen in love with the seafood at local restaurants, an expedition with Santa Rosa Charters should be next on your list of things to do! It doesn't matter if you're a master fisherman or an occasional dabbler — they'll make sure your experience is tailored to you. Santa Rosa Charters were even voted the number one outdoor activity in Santa Rosa Beach!

If you're looking for something that blends the excitement of local entertainment with the relaxation of the Santa Rosa Beach atmosphere, consider taking a ride on one of the Emerald Coast Pedal Tours. This business offers a unique experience since they're the only business of their kind in the area. Their party bike seats sixteen people and offers two hours of pedaling, drinking, and fun as you stop by local bars. For less than $350, you can rent the entire bike for a party or join a public tour for $28 each.

Of course, you can't come to Santa Rosa Beach without visiting at least one of the gorgeous beaches. Both Santa Rosa Beach and Blue Mountain Beach have shining blue waters and white sands to draw in passersby and locals alike. They promise hours of rejuvenation, relaxation, and enjoyment. Santa Rosa Beach is where you can find many of the attractions listed above, but Blue Mountain Beach is where you want to go if you're searching for peace and tranquility. The towering sand dunes and lush greenery are sure to delight. You can take full advantage of everything these beaches have to offer by renting bikes, paddleboards, surfboards, or boats at any one of the many shops along the shore.

If you're itching to dive into the crystal blue waters and explore all that the depths have to offer but don't have much diving experience, 30A Dive provides the perfect diving tour. Reviews rave about the care and attention the instructors pay to every diver; they specialize in making sure novice scuba divers don't feel out of their depth and will pause to ease any fear that arises. A memorable dive is guaranteed. If you fall in love with the experience, look into courses for becoming a fully certified scuba diver.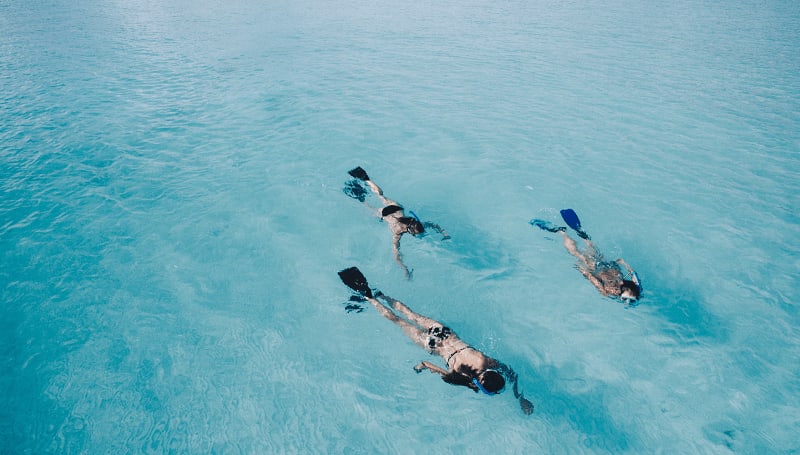 Neighborhoods
One of the biggest attractions of the Santa Rosa Beach area is the neighborhoods. Here residents and tourists alike find peace-oriented, like-minded communities where they can relax, unwind, and thoroughly enjoy all the beaches have to offer. Some may desire to be fully active in the community and become a local fixture, while others prefer to remain more private and enjoy all the beauty and entertainment on offer with a smaller crowd. Regardless of what you're looking for, there is something here for everyone. If Santa Rosa Beach feels like it could be your new home, consider these five other luxury communities as well:

◾ Pensacola Beach/Navarre Beach
◾ Perdido Key
◾ Destin/Miramar
◾ Downtown Pensacola

If you're looking for a short-term relocation, luxury rentals are available in Perdido Key and Destin. However, the ideal option is to take advantage of the luxury homes, mansions, and beachfront condos for sale along the Emerald Coast. Contact Tonya Zimmern, your Santa Rosa Beach real estate agent, and dive right into finding your dream home today!