Having a beachfront property on the Gulf Coast can be one of the most exciting ideas imaginable for anyone considering purchasing a new home. However, actually taking the plunge can sometimes seem more challenging than expected. While there are certainly concerns any future buyer will confront, there are also many sound reasons to invest in Gulf Coast property. Consider these reasons why people love living on the Gulf Coast to help you make that final decision to buy.
Beautiful weather year-long
If you're someone who despises having to break out the sweaters and winter coats at the end of November, then moving down to the Gulf Coast will be the perfect solution. Weather in this area is some of the best all year round due to being so close to two significant bodies of water. The Atlantic Ocean and the Gulf of Mexico help maintain a steady temperature throughout the year, keeping things warmer in the winter and refreshingly cool in the summer. So, properties in these neighborhoods are ideal for anyone who prefers a more temperate climate.
World-class beaches
The stunning year-round weather means that you'll be able to hit a sandy beach whenever you feel the need. And with beaches as spectacular as those lining the Gulf Coast, you'll want to be there as often as possible. The Gulf Coast has some of the world's best beaches, including:
◾ Pensacola Beach
◾ Miramar Beach
◾ Perdido Key
◾ Navarre Beach
◾ Beaches of 30A
These delightful beaches have white sand, some of the bluest water, and numerous recreational activities for residents to enjoy. As an added bonus, most of these world-class beaches have fun and vibrant towns right alongside where locals and visitors can explore exceptional restaurants, lively nightlife venues, and extraordinary entertainment. If you're looking to move into an area where you can get out and about, then the Gulf Coast is the place for you.
Stable market value
The Gulf Coast is particularly appealing for those who fret about money. Because people from all corners of the world love the idea of living on a beach, most coastal homes retain their value and, more often than not, increase in market value. As a result, purchasing a home on the Gulf Coast is guaranteed to be an intelligent investment move. And if you do decide to move again in the future, you can safely assume you'll be able to at least recover your investment if not walk away with a tidy net profit in hand.
No state income tax
Another benefit for number crunchers is that Florida does not require its residents to pay any sort of state income tax. This means you could potentially save thousands of dollars every year that could go toward numerous other investments, either personal or professional. At the end of the day, your money is hard-earned, and being able to hold onto more of it for yourself can make a world of difference in your own quality of life.
Local discounts
Speaking of extra funds, did you know that locals often receive discounts on a number of attractions? World-famous Florida theme parks like Disney World and Universal Studios in Orlando offer Florida residents discounts and annual passes. Not only will these incredible attractions be right around the corner, but you'll also get in for a much more economically friendly price.
Low cost of living
Another massive benefit to living on the Gulf Coast is the affordable cost of living. While the area itself is viewed as extremely luxurious, the price tags that come with owning a home here are surprisingly low. While cities like Miami have skyrocketing prices, communities along the Gulf Coast tend to stay right around or even below the national average. This is an especially attractive feature for retirees who live on a fixed income and prefer spending their money and time on themselves.
Loads of activities
Are you always on the lookout for something to do? If the answer is yes, then living on the Gulf Coast will be like a dream come true. Just living in a coastal community ensures that you're able to easily enjoy the beach, bike paths, swimming areas, surfing, and even just having a relaxing afternoon sunbathing.

In addition to recreational activities, these towns have many festivals and events throughout the year for residents to attend, including:
◾ Pepsi Gulf Coast Jam
◾ Flora-Bama Interstate Mullet Toss
◾ Gulf Shores Shrimp Festival
◾ Pensacola Beach Air Show
Gulf Coast neighborhood residents have some of the most exciting and fun activities right at their doorsteps, ensuring that you will have something to look forward to all year round.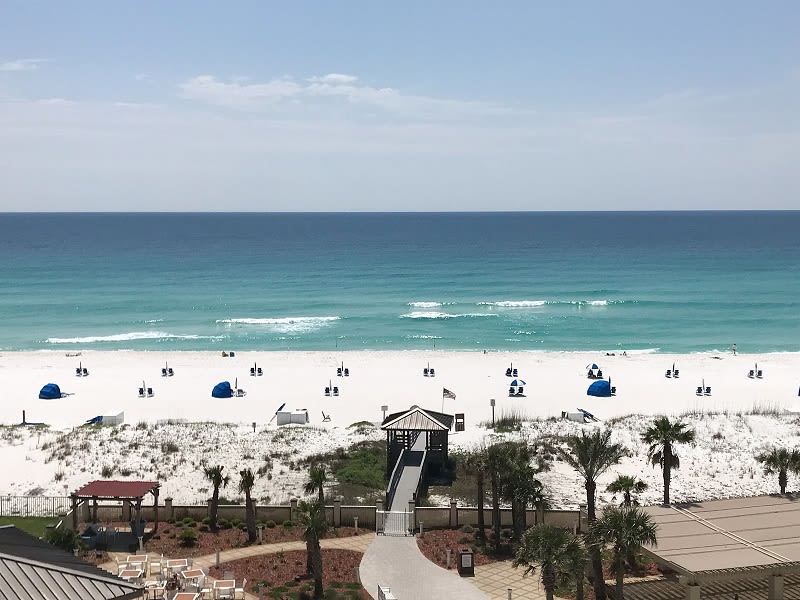 Cultural diversity
People worldwide dream of making the beautiful Gulf Coast shorelines their home, which results in highly diverse neighborhood populations. Throughout the entire area, you'll find someone from every age, background, and religion imaginable. People within these communities strive to support one another and make a genuine effort to explore and understand one another's cultures and traditions. This makes for some of the most exciting neighborhoods around.
Amazing food
Another benefit of living in a community that promotes cultural diversity is the fantastic food that comes along. People who move to the Gulf Coast bring their backgrounds and cuisines with them, which has turned the Gulf Coast into a culinary mecca. Not only can you find outstanding American restaurants, like Surfing Deer, and fresh seafood spots, like AJ's Seafood & Oyster Bar, you can also find a wide variety of global cuisines, including Mediterranean, French, Italian, Indian, Caribbean, Peruvian, and Polish. This eclectic mix of dining options allows Gulf Coast residents to try a little bit of everything, expanding culinary horizons and palates.
Rotating guests
If you're someone who hates having to go out of your way to meet up with friends and family, then you're in luck. Owning a home on the Gulf Coast will all but ensure your loved ones will make the trip to visit you. No more having to worry about ridiculous group hotel prices or insane restaurant reservations. Your home will act as a home base whenever you have guests, which will cut back on anxieties and allow you to enjoy time with the people you've waited so long to see.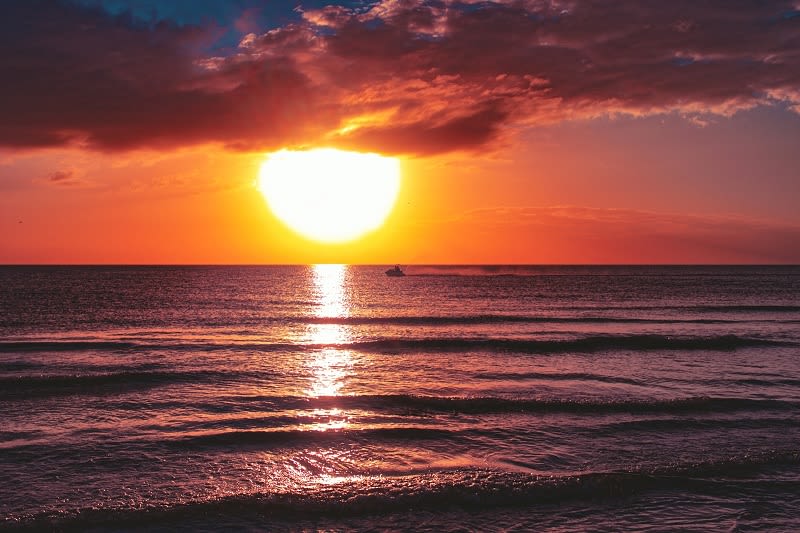 Natural relaxation
These days, many of us are finding ourselves constantly on edge and riddled with anxiety. Living on the Gulf Coast can be an outstanding natural solution to dealing with life's stresses. Spending time near the water has been a proven way to reduce the amount of stress people feel on a day-to-day basis. Between the salty sea air, the relaxing sounds of the waves, and the way the sand squishes between your toes as you walk along the shore, you can rest assured that investing in a home in this lovely area will have you feeling better in no time.
Charming communities
If you're looking to escape the hustle and bustle of big city life, then the quaint and charming villages that line the Gulf Coast will be right up your alley. The small-town appeal of this area has attracted families and individuals who take the idea of community and togetherness to heart and who will go above and beyond to make sure that each and every neighbor lives a comfortable and happy life. The people living on the Gulf Coast may very well be one of the area's greatest advantages.

Properties along the Gulf Coast are some of the most desirable real estate in the United States. But deciding to move here can feel intimidating. Fortunately, there are plenty of reasons why you should invest in Florida real estate. Not only is it a financially savvy choice, but your health and overall quality of life will also be better for it. If you're ready to take the plunge and start looking for your dream home, contact the Tonya Zimmern Team so they can assist you in finding the perfect coastal property.